About E & B O Donnell Ltd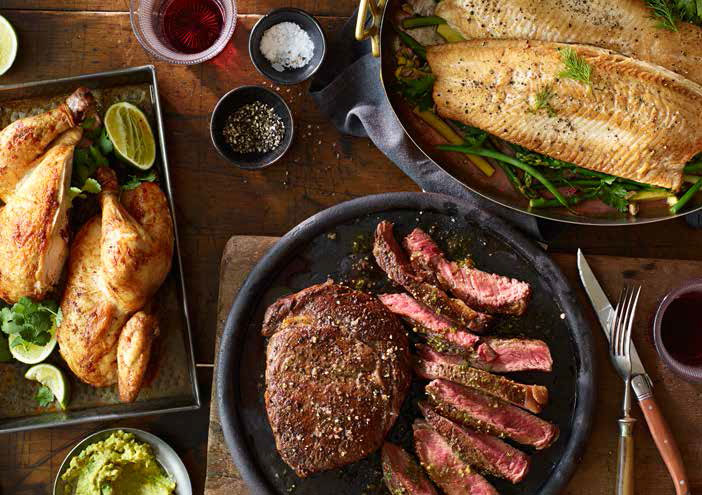 E & B O Donnell Ltd source and supply the meat and food demanded by the leading Butchers, Caterers and Retailers in the Northwest.
At E & B O Donnell Ltd we operate on our core values of high quality, good value, service excellence and absolute trust.
Established over 25 years ago we offer a comprehensive range of Beef, Lamb, Pork and Bacon, Cooked Meats and Dairy Products. In fact practically everything the modern kitchen requires in terms of quality chilled food produce.
Recognising the supreme importance of reliable sources of consistently high-quality produce, E & B O Donnell Ltd places considerable emphasis on its partnership with suppliers – together developing new product offerings as well as established lines for a fast moving market place. The closest attention is paid to standards compliance, product traceability and product checking to guarantee quality.
Food Provenance
That's a bit Irish!
When people ask us about where our food comes from we tell them about our...

Fresh pork from Grant's in Derry or Fred Robinsons in Co.Antrim.
Our premium Steak Striploins from Ballyjamesduff in Co.Cavan.
Topsides of Beef from Dawn Meats in Co.Mayo.
Cheeses from Fivemiletown in Co.Tyrone. 
Our dry aged T-Bones from Doherty & Gray in Co.Antrim.
Cooked Chicken products from McCaughey Foods Co.Monaghan. 
Premium Pork Sausages from Cookstown, Co.Tyrone. 
Pies from Tasty Foods, Co.Antrim.
Roasting Sirloins from ABP in Co.Down. 
Crispy Tobacco Onions From Scott's Co.Derry.
...Guys from Donegal delivering quality produce from all over Ulster and Connaught...well that is a bit Irish!
Also in this section: